Visiting Night at the Academy of Longing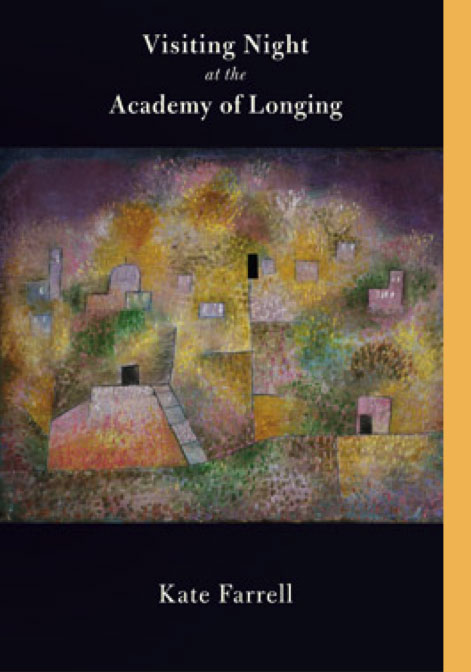 From the back cover:
"Farrell's poetry fits heaven and earth back together with an enlightened daring all its own."
⎯David Shapiro, author of New and Selected Poems (1965–2006)
"…dazzles with rigor and wild wit. . . .an encounter, a journey, an illumination."
⎯D. Nurkse, author of A Night in Brooklyn
"To read her poetry is to witness the mystery [at the heart of life] brought to light with an ease, candor and power that are rare in any time, but especially in ours."
⎯Ptolemy Tompkins, author of The Modern Book of the Dead
"Whether deployed in deft free verse or fluent prose poetry, Farrell's confiding style carries with equal ease references to Rilke or to multistory parking lots."
⎯Philip Fried, author of Interrogating Water and editor of The Manhattan Review
"I can't think of another poet writing today who writes more beautifully and more deeply about beauty, about longing, about life, about probability and possibility…."
—Mark Statman, author of That Train Again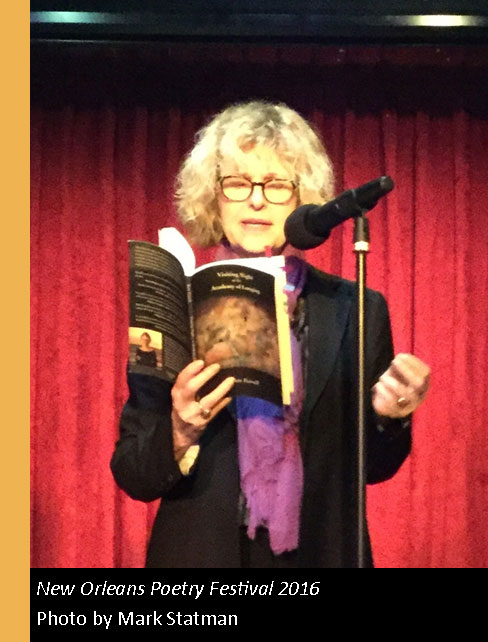 From the Publisher:
Kate Farrell's lucid and engaging collection treats us to a metaphysical trek through "the cosmos behind the forehead." The itinerary reprises Farrell's childhood plan to run away with her sister to an elusive blue forest—and spans a visit to an island where bodies are optional, an afterlife reading where T. S. Eliot recites his revised Four Quartets and a scheme to "catch and train / the birds to catch and train us."
Lightness is matched by depth; the elegiac abounds. In the wake of her young husband's suicide, Farrell wonders whether Keats' "truth of imagination" can tell her children why life is worth living. Her poetry would seem a force in that direction. Indeed, her "yen to get at the otherworldly" yields a collection that almost amounts to a "unified theory of love, death and poetry," while swapping "old / North stars for new" and remaining "faithful" (in Dickinson's dictum) "to mystery." All in all, the dream-like "academy" of the title could stand for the book itself, its curriculum of loss and longing, a lens for our own.
For more about Visiting Night at the Academy of Longing, see www.lavenderink.org