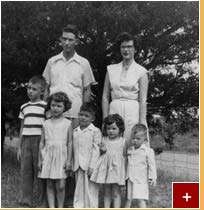 Kate Farrell was born in Oklahoma City, the second of 5 children, to Raymond and Eileen Dougherty and grew up in Southern Pines, NC. After the death of her first husband, she moved with her two small children to New York to complete a literature degree at Columbia University and be a poet. There, she studied with the poet Kenneth Koch, soon a fast friend and generous mentor with whom she would collaborate on projects for years to come. In their first collaboration, she was Koch's fellow teacher in the poetry workshop in the American Nursing Home on which Koch based his book, I Never Told Anybody, Teaching Poetry Writing in a Nursing Home, a volume she helped write. Farrell's teaching (wrote Koch) was "a large part" of what the book was about.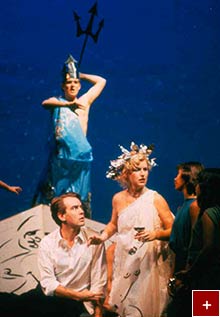 After graduating from Columbia Magna Cum Laude, she taught poetry in high schools in the NY Poets in the Schools Program, work that inspired her first book, Sleeping on the Wing: An Anthology of Modern Poetry with Essays on Reading and Writing, co-written with Koch and still widely used in high school and college classrooms. Her next book, Talking to the Sun, An Illustrated Anthology of Poetry for Young People, again with Koch as co-author, matched poetry from around the world with art works from the Metropolitan Museum. This volume also became a classroom staple. Farrell afterwards put together 4 more popular anthologies, all of which illustrate poetry with art works from the Metropolitan Museum or National Gallery. (Please see "Other Books" for further details.)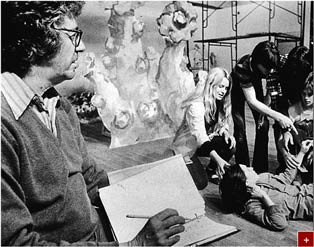 Farrell has taught Imaginative Writing at Columbia University, and she acted for a decade with the literature oriented New York Art Theater Institute (founded and led by Donald T. Sanders), playing lead roles in such venues as Joe Papp's Public Theater, The Metropolitan Museum and Barnard's Minor Latham Playhouse. She taught a "Poetry in the Theater" workshop at the Institute, funded by a grant from the New York State Council on the Arts, and her stage adaptation of Talking to the Sun was produced at Chicago's Goetz Theater, directed by Donald Sanders with poems set to music by jazz composer William Russo.
Farrell has also collaborated with her brother, noted environmental sculptor Patrick Dougherty (
www.stickwork.net
). She wrote the introduction to a monograph on his work (
included here in the Essays section
) and has given slide talks in museums and other settings about the relation between poetry and art in conjunction with his installations.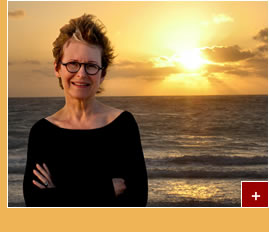 Along the way, larger questions about the workings of imagination and what poetry does for us drew Farrell into the study of philosophy and metaphysics, an enquiry pivotal to her writing. Farrell's poetry has been published in such journals as Poetry, Manhattan Review, Harvard Review, Hudson Review, Image, Partisan Review, The New York Arts Journal, Mississippi Review and Columbia Review. She also curated and introduced a feature on Kenneth Koch for Poetry magazine, centered on an unpublished poem Koch dedicated to her (http://www.poetryfoundation.org/poetrymagazine/article/250108). Two recent poems were nominated for a Pushcart Prize, and three works were chosen for editions of Best Spiritual Writing.
Farrell's most recent book is Visiting Night at the Academy of Longing, a collection of poetry. (See more on the Latest Book tab and at www.lavenderink.org.) She lives in Brooklyn with her husband Robert Blumberg, president of a legal publishing company.